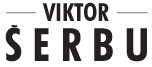 Academic painter Viktor Šerbu
An exceedingly independant soul, Viktor Šerbu chooses to create intimate memoirs of the city of Dubrovnik within the solitude of his atelier, at a distance from social and cultural going-ons.
His works are a synthesis of both the traditional and modern in Dubrovnik, constant witnesses to new and fresh experiences.

Šerbu was born in Dubrovnik in 1938. As a boy, holidays spent in the village of Smokvica on the island of Korčula inspired the drawings and sketches that would eventually steer him to enroll in the Art Academy after high school and, upon completing his education, choose to study the classical masters for four years in France and England. Today, Šerbu lives and works in Dubrovnik, strolling through old town in search of new motifs.
Please, enjoy this selection of his work on this web site.